Straube Center Business Directory
Businesses at Straube Center offer a wide variety of products and services:
Cambridge School
About us:
For over 20 years, Cambridge School has provided students with the highest quality education while catering to each child's personal strengths and learning styles. In small classroom settings our expertly trained faculty offer a comprehensive, evidence-based curriculum that is designed to help students overcome their challenges while supporting and encouraging the pursuits in which they excel. Our program is about building curriculum on evidence-based research and a student-centered approach to education that provides an individualized and specialized, yet comprehensive school experience.
Phone: (609) 730-9553
Web: www.thecambridgeschool.org
Current Mental Health
Emily Gilmore,  MSW, LCSW
EMDR Practitioner and Individual Therapist
Email:  emily@currentmh.com 
Phone:  609-850-5152
Areas of experience and expertise:
· PTSD
· Sexual Assault 
· Trauma and Recovery
· Bullying
· Generalized Anxiety and Depression
· Panic Disorder
· Phobias
· Social Anxiety
· Grief and Loss
· Codependency
· Relationship Issues
· Veterans
· Teens, University Students and Adults
Daniel J. Lundquist, MSW, LCSW
Counseling and psychotherapy for individuals, couples and
families.
Phone: (609) 737-2704
Email: lundquk195@aol.com
Business Hours: As scheduled.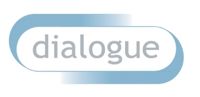 Niche Media & Marketing Services
Dialogue helps marketers grow their brands and achieve maximum return on investment. We deliver cost-effective cooperative and solo-sponsored product sampling and media programs that impact consumers when newly relevant product choices are top-of-mind.
Phone: (609) 737-1110
Email: info@adialogue.com
Web: www.adialogue.com
Edward Jones
Edward Jones, headquartered in St. Louis, is one of the nation's most convenient suppliers of financial products for individual investors. With more than 8,500 offices in all 50 states, Edward Jones has more branch offices than any other brokerage firm in the country.
Phone: (609) 818-1682
Fax: (877) 222-6361
Email: via website only
Business Hours: Mo-Fri: 9:00AM-4:00PM & evenings by appointment, Saturday: By appointment only
Web: www.edwardjones.com
Jennifer Fisher DC
Dr Fisher practices gentle specific chiropractic and applied kinesiology tailored to the patient's needs. We address many health issues including back and neck pain, sciatica, disc problems, arthritis pain, sports injuries, headaches, numbness and tingling, balance, accidents/injuries and much more.                                                                       
Phone: (609) 915-4994
Email: riderjen@iwon.com
Business Hours:
Tuesdays and Thursdays 2 – 7 pm
Most Saturdays 9 am – 12 pm
Other hours by appointment only Web: Dr. Jennifer Fisher                                                                                                              


Office Location:
114 Straube Center Blvd. #K-7
Pennington, NJ 08534
(609) 737-2006

Theresa Marie Archer, RN, CD, 
Birth Doula – Reflexologist – Reiki Master
Phone: 732-710-2640
E-mail: theresa@theholistichelper.com
Web: www.theholistichelper.com
Business Hours: By appointment
Website: https://www.phil-lane.com/
PHONE:                                                   
908-698-9472
 ADDRESS:
114 Straube Center Blvd. Suite K-6     Pennington, NJ 08534 
Email:                         

Market Foresight
Market Foresight is a full-service marketing research and consulting company, specializing in marketing analytics and innovation. We combine our operational excellence with deep domain expertise in the healthcare and consumer goods industries.
Phone: 609-309-5164
Email: info@mforesight.com
Web: www.mforesight.com
Next Level Soccer Academy
At NLSA, every player matters and so we look to place our players and teams in the most developmentally appropriate and challenging environment for league, cup, and tournament play. Our top-level girls teams participate in the ECNL Regional League (ECNL-RL). Our top-level boys teams and next-tier girls teams participate in the USYS National League PRO or USYS Mid-Atlantic Conference. Our other teams participate in EDP.
All our teams participate in a challenging and competitive showcase or tournament schedule and compete in various Cup competitions through either USYS/NJYS or US Club Soccer.
All teams train at least twice per week and have additional technical training, sports performance, goalkeeper training, and other specialized trainings.
Website: Next Level Soccer Academy (nlsasoccer.com)
The Peace We Crave
Click HERE to visit our website 
I help those affected by addiction find peace and serenity through meditation, reiki, and spiritual life coaching.
Phone: 609-301-0662
Business Hours:
Sunday: 10-6pm
Monday: Closed
Tuesday: 5:30-7:30pm
Wednesday: Closed
Thursday: Closed
Friday: 6-8pm
Saturday: 10-6pm

Straube Foundation, Inc. develops, assembles, distributes, teaches, and makes available the use of interactive educational materials. For this purpose it aims to bring the highest quality educational presentations from the world's best minds to more people.
Phone: 609-737-3322
Fax: 609-737-6829
Email: wstraube@straube.com
Business Hours: 8:30 to 4:30
Web: www.straube.org
Tina Montagna-Tate, M.A., A.T.R.-BC, L.P.C.
Offering traditional and creative arts therapies to children, adolescents and young adults. Additional specialty in 'transition coaching' for older adolescents and adults who are experiencing life changes.
Phone: 609-818-0285
Business Hours: By appointment
US Driving School
Learn the easiest way to drive with the best experienced instructors with the highest qualification in driving education from the College of New Jersey. We service Central New Jersey, from New Brunswick down to Trenton. Visit our website for more information on our location and our hot deals.
Phone: 609 235 5571
Email: usdrivingschool@yahoo.com
Business Hours: open 7 days a week 9am-9pm
Web: www.usdrivingschool.net