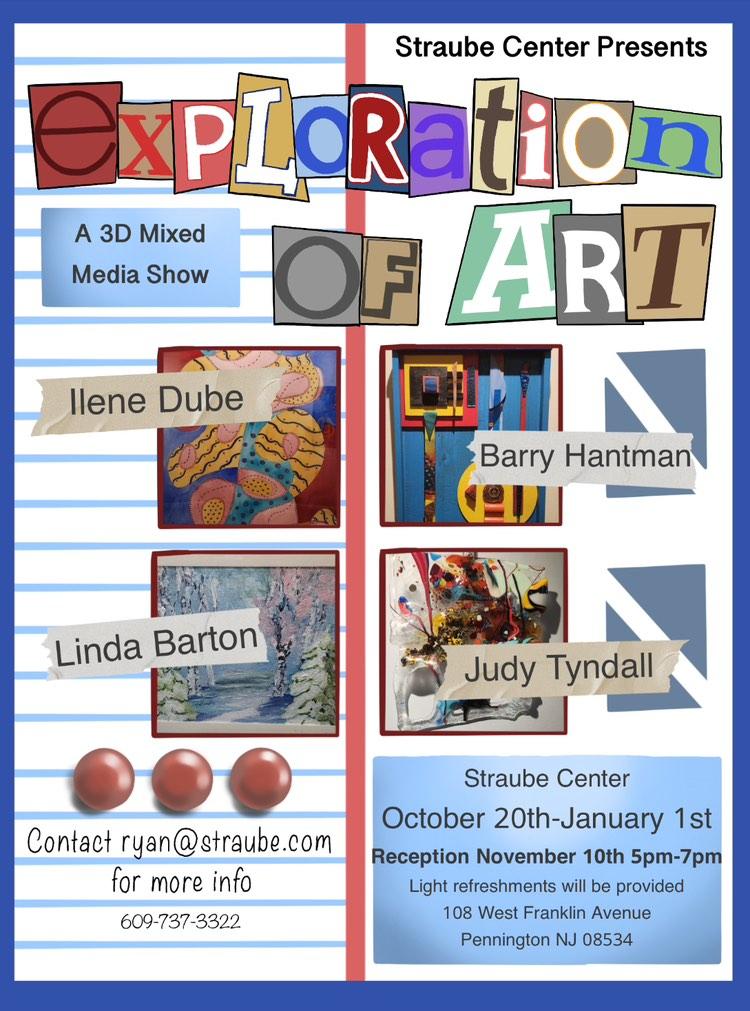 Join us at the Straube Center for a gallery of fine arts supplied by our local artists. Art is located in the I-108 Building and the 100 Building.
Our current show is titled "Exploration of Art", a four artist show featuring the works of Ilene Dube, Barry Hantman, Linda Barton, and Judy Tyndall. The show is themed around 3D, mixed media, and collagework pieces.
For more information about the art shows, please visit us at https://sites.google.com/view/straubeartgallery/home or contact ryan@straube.com for more information.